Projects
Happiness Project
During the happiness project, we were taught about the true meaning of happiness, the cost of true happiness, what humans in our world do for that sense of happiness, and how significant other cultures live to ensure the feeling of complete happiness. In the process of creating this final product, we read a book called Brave New World By Aldous Huxley, while reading this book, I adapted to see how free we are as people compared to the life of the caste systems in Brave New World.
Final Product Happiness Essay
Final Product Art Piece
Final Product Artist Statement
Model United Nations Project
| | |
| --- | --- |
| Israel-Palestine Policy Paper | Israel-Palestine Resolution |
| | |
| --- | --- |
| North Korea Policy Paper | North Korea Resolution |
Project Reflection
Greek Tragedy Project
Our Graphic Novel
Our Final Script
Mask Project (Socialization and Identity)


My Mask
My Essay
My Project Reflection
Powered by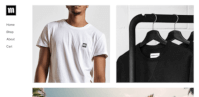 Create your own unique website with customizable templates.